Environmental and Forest Management Policy
Keweenaw Land Association, Limited, with origins dating back to 1865, is a natural resource company committed to the long-term management of its forest resources.
Keweenaw's land holdings, in excess of 184,000 acres, support quality northern hardwood timber stands, abundant wildlife, a variety of habitats and eco-systems, clean water, numerous recreational activities, and the Company's future.
The Company is dedicated to environmentally-sound stewardship of its forest resources, incorporating sustainable forestry management techniques for the long-term production of forest products and the stability of its forest lands.
Keweenaw's timber harvesting and forest management practices are guided by the Company's Best Management Practices (BMPs) in order to minimize impact to forest watersheds and wildlife habitats. The goals of these policies are:
To maintain the integrity of stream courses
To minimize surface runoff originating from an area of forest management activity
To establish stream side management zones adjacent to lakes, ponds, and stream channels
To stabilize exposed mineral soil areas though natural or artificial re-vegetation
To protect critical wildlife habitat
AVAILABLE PROPERTY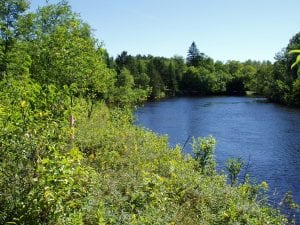 Development Properties
Prime residential lots on the famed Michigamme River.  Canoe, kayak, pontoon, and fish!   Direct access to… VIEW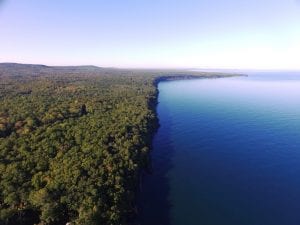 Development Properties
PARCEL MAP Near Ironwood, Michigan  Keweenaw Properties, LLC is pleased to offer exceptional lakeshore home… VIEW
Development Properties
  Parcel Map Parcel InFO    Acres (+/-) Shoreline (Feet +/-) Price Parcel 1 4.62… VIEW
VIEW ALL PROPERTY