Opportunities
Contractor Opportunities
Keweenaw Land Association, Limited aims to provide opportunities to qualified contractors to deliver quality logging, trucking, and road building services to the Company throughout the year consistent with best management practices and sustainable forestry policies.
Timber harvesting operations are concentrated principally in Gogebic, Ontonagon, Houghton, Iron, and Dickinson counties in the Upper Peninsula of Michigan in stands primarily composed of northern hardwoods of exceptional grain and quality.
Keweenaw owns and operates a centralized log sorting and sales facility adjacent to its headquarters in Ironwood, Michigan.  The majority of logging operations occur within a 50-mile radius of the Company's sort yard in Ironwood.
A forest road improvement program was initiated by Keweenaw in 1993.  Constructing forest access roads a minimum of one year in advance of their use in harvest operations allows time for natural settling and compacting of the road surface.  The majority of road construction is on gravel roads with "all weather" capability, thus extending timber harvest seasons.
Contractors will comply with Keweenaw's "Best Management Practices" (BMPs), which address logging and road construction procedures that minimize the impact to forest watersheds and wildlife habitats.
Keweenaw seeks and utilizes independent, quality-oriented logging, trucking, and road building contractors interested in building long-term business relationships.  If you are interested, please contact:
Mark A. Sherman, President
(906) 932-3410 office
(906) 932-5823 fax
Mineral Ownership and Mineral Exploration Opportunities
Keweenaw Land Association, Limited owns and manages over 401,867 acres of mineral rights within Alger, Baraga, Chippewa, Delta, Dickinson, Gogebic, Houghton, Iron, Keweenaw, Marquette, Menominee, Ontonagon, and Schoolcraft Counties in the Upper Peninsula of Michigan.
In past years, Keweenaw's mineral rights acreage has produced royalty income primarily from copper and silver and in prior years from iron ore.  Lesser royalties have been received from removals of sand and gravel from pits located on Keweenaw properties.  Precious metal exploration projects have also provided lease income to the Company.
The Company has a policy to make mineral leases available to qualified exploration and mining companies.  For further information, please contact:
Mark A. Sherman, COO and President
(906) 932-3410 office
(906) 932-5823 fax
Mineral Rights Ownership Map
Download: Mineral Rights Ownership Map.pdf
AVAILABLE PROPERTY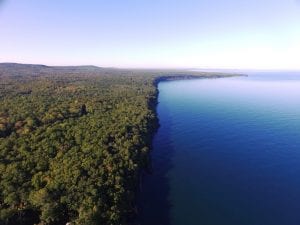 Development Properties
PARCEL MAP Near Ironwood, Michigan  Keweenaw Properties, LLC is pleased to offer exceptional lakeshore home… VIEW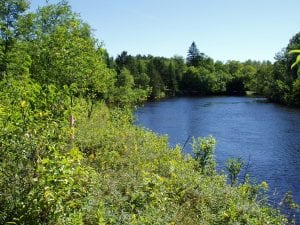 Development Properties
Prime residential lots on the famed Michigamme River.  Canoe, kayak, pontoon, and fish!   Direct access to… VIEW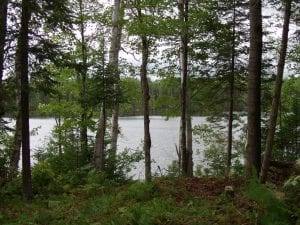 Development Properties
  Waterfront Lots for Sale on secluded Isaacson Lake Choice lots available on… VIEW
VIEW ALL PROPERTY